DEAR APPLICANT!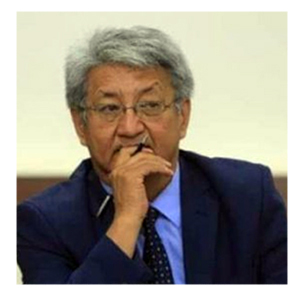 Now you are facing the main choice in your life - who to become, what specialty to choose?
There are many roads in front of you, and I sincerely wish that, having chosen your profession, you would follow it to the end, not knowing disappointment and fatigue!
Your choice is the Academy of Public Administration under the President of the Kyrgyz Republic!
The Academy, established by the President of the Kyrgyz Republic, in close cooperation with the State Personnel Service of the Kyrgyz Republic implements the training of highly qualified national personnel in the field of state and municipal administration, economics, management, political science and law.
Over 50% of civil servants included in the National Personnel Reserve are graduates of the Academy.
Today's specificity of the educational policy of the Academy is to strengthen the Master's Program, taking into account the National Development Strategy of the Kyrgyz Republic for 2018-2040 and the implementation of the Decree of the President of the Kyrgyz Republic "On Declaring 2020 the Year of Regional Development, Digitalization of the Country and Support for Children"
You will study according to specially designed Master's Programs, conduct scientific research under the guidance of experienced scientists and professors, participate in interesting youth projects and implement them in real life. Modern knowledge of the specialties in demand will provide our country with a breakthrough in high-tech sectors of state and municipal administration and economy.
I am sure that you have a lot of bold discoveries and personal victories ahead of you. I wish that each new academic year brings you closer to the main goal - to find your place in life and become a good and worthy citizen of our country!
Sincerely,
Rector of the Academy of Public Administration under the President of the Kyrgyz Republic Almazbek Akmataliev
To go to ONLINE registration, click on the link
/ru/blog/80-ONLAIN-RIeGISTRATsIIa-ABITURIIeNTOV-2020.html
____________________________________________________________________________________________________
ADMISSION COMMISSION CONTACTS:
Tel.: +996 312 62 20 21; 62 23 45; 62 31 32
Master's Program:
Tel.: +996 312 62 31 32; 62 23 45
To submit documents: agupkr.pk@gmail.com
PhD and Doctorate Programs:
Tel.: + 996 312 66 53 47; 62 31 29
e-mail: departament-don@apap.kg